Every year, readers cast their votes for their favourite businesses. From restaurants to travel agencies, pet grooming to private schools, grocery stores to landscaping companies, and everything in between, this is an opportunity to let Stouffville's diverse business community — as well as every household — know which local retailers and service providers are leading the pack.
I also included some testimonials
 
Tom and I have been customers of Wine Wine Wine for the last 10 years and will continue for another 10, God willing!  Passion for quality is evident when considering cleanliness, timing, temperature and taste!  We have never been disappointed.  Although we love our Sangiovese Syrah, Roc has an ability to guide us to new ventures that match our taste.  "I am proud to offer my wine at dinner parties and as a hostess gift"…that says volumes.
Kate A. and Tom P.
My husband and I have been making wine at Wine Wine Wine for approximately 8 years. Roc and Sharon have always provided us with a warm and friendly atmosphere when we enter the store. We have made several kinds of wine and they are always great tasting and ready to bottle on time.  The store is very clean and they are very informative of all the products they sell. We have always received a very unique and uplifting experience and would like to congratulate them on their 10th Anniversary. Thanks Roc and Sharon for your great service.
Carol

 



I have been a customer at Wine Wine Wine for approx. 8 years and I would never go anywhere else!  Both Roc and Sharon are so awesome to work with.  I had a favourite bottle of wine that I loved from the LCBO and they researched it and found a PERFECT match that can be made at Wine Wine Wine for a fraction of the cost.   I always look forward to the occasions of when it is time to bottle up my wine to catch up with Roc and Sharon.  They make the whole experience so very pleasant!  If you have never tried Wine Wine Wine, I certainly encourage you to do so! Not only will you save a bundle of $$$, but you will make some really great friends!  Thanks Roc and Sharon!
Brenda K.
Congratulations on your 10th year anniversary of "Wine Wine Wine" and best wishes for many more to come. We would like to say that it comes as no surprise that your business has been so successful over the years because of the passion you have for winemaking and getting to know your customers likes and dislikes for the various wines offered.  It's the personal touch that keeps us coming back, as we are assured a consistent quality product every time, guaranteed.
Also, when new products become available, you are able to recommend wines with profiles that we enjoy.  Thanks again!
Terry & Lorie C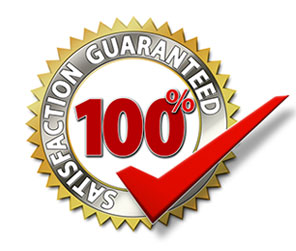 Dear Roc & Sharon,
Wanted to drop a line and let you know how much we appreciate your knowledge and wisdom while making wine for our daughter's wedding. You asked what the dinner would be and the time of year and  gave us your recommendation.  I was a bit apprehensive as I have been to weddings before serving "home made"  wine,  which was not very good.  My fears were erased however as it was served and I knew we had made an excellent choice coming to you.  Both the red and white were amazing and must have been palatable as we hardly had enough left over to keep as souvenirs of our youngest biggest day.
Thank you very much,
Ken & June N